Pippa was sick last week so I took her to the vet. On the window ledge in the vet's consulting room I saw a soft sculpture of a sleepy cat - which motivated me to try one of my own. Here he is.......I think of this as a work-in-progress as I'm sure with each attempt the pattern will improve.
Made from black mohair and white Sassy longpile velvet . The inner ears are pink Ultrasuede. His face and muzzle are have been needlesculpted and hand-shaded. Nose is black plastic and the eyes hand embroidered.
Nugget is unjointed and can't move. His embroidered eyes don't open......he's sleeping remember!
Nugget is 6cms long
Nugget is very tired. He sleeps all day long curled up in a tight little ball.
Sometimes he sleeps in boxes ...or lids of boxes
A really tired little fella.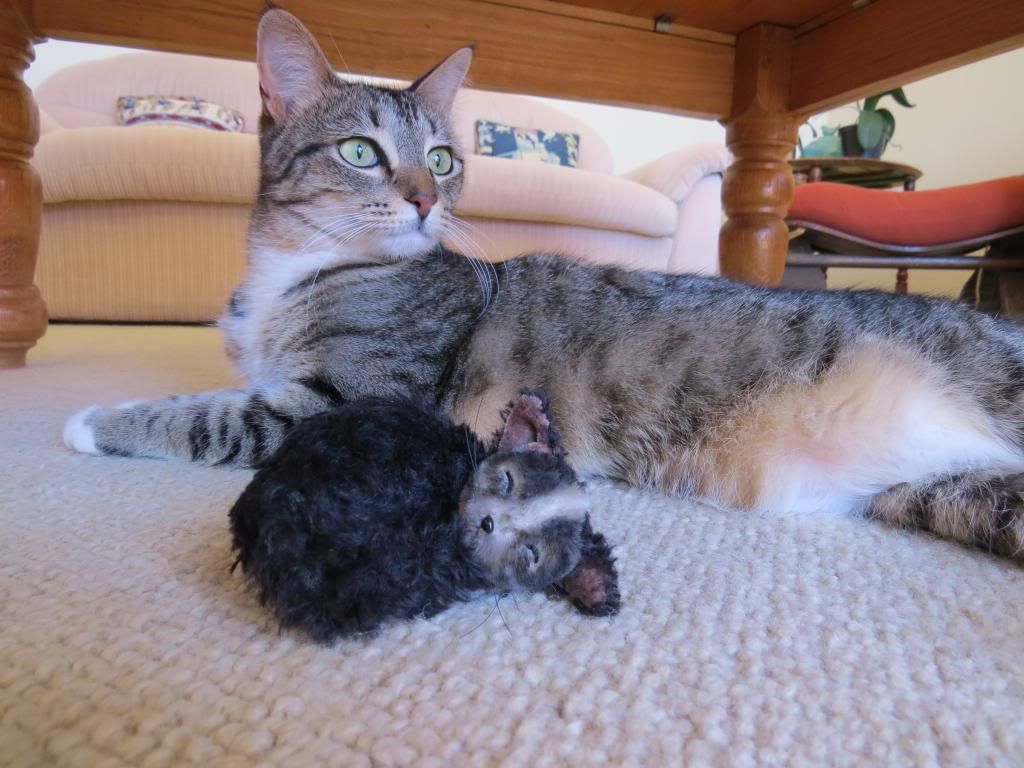 He sleeps with Pippa
happily curled up in a warm palm....or a shoe
in fact he just sleeps any and every where!