With the last of my longpile Sassy cashmere I eked out one more camel. Here is Jamal. I wanted to creat

e a long

caravan of camels..... but they appear to be popular and I have only one left!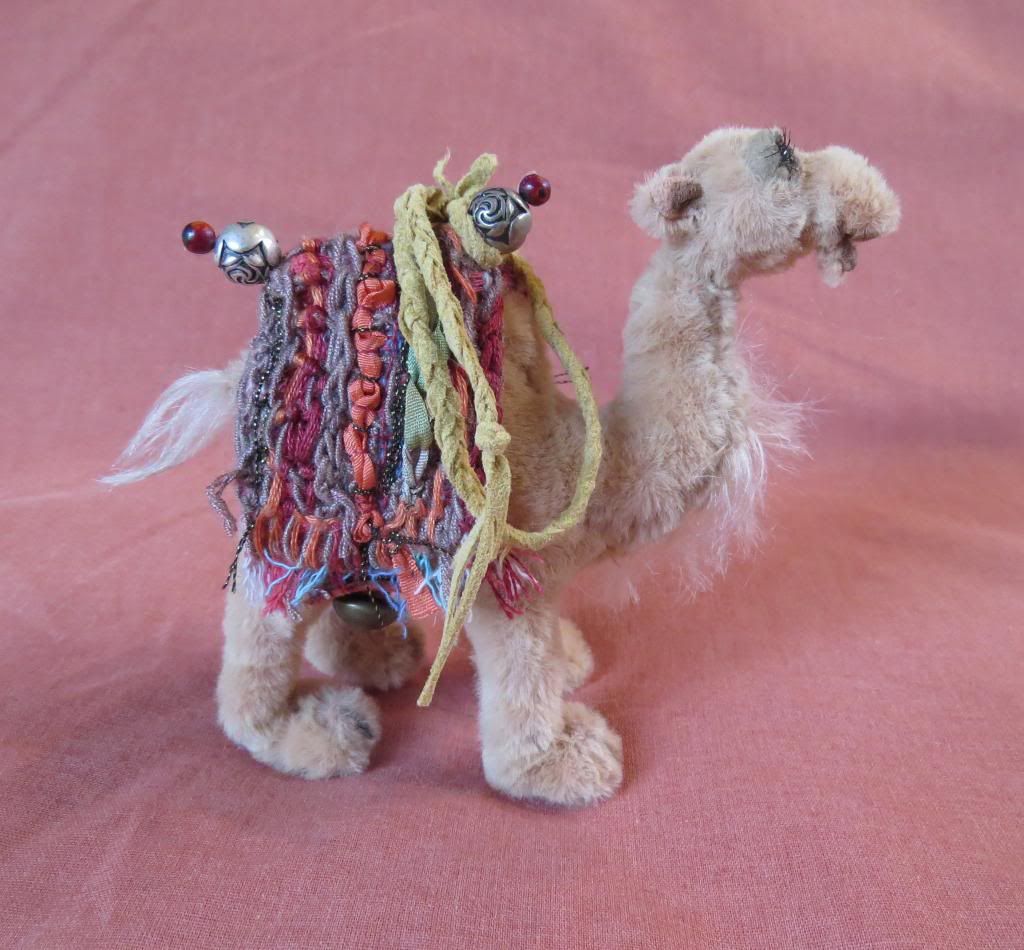 Jamal is a lovely solid camel and stands well on his knobbly-kneed, two-toed legs. Good squarish shape as he measures 10,5 cms wide and 10,5 cms high.
Long mohair strands have been rooted into his neck to make him look a bit scraggly.
The hoof pads, inner ears, inner mouth and eyebrows / eye- sockets have been created out of thin Ultrasuede.
Jamal has black sooty eyelashes sweeping out from the corners of his German glass black eyes.
All other facial detail work has been achieved by needle and scissor sculpting and hand shading. I spend ages needle sculpting the camels as I must see that profile with the long upper lip ......which gives them the 'cute' factor.
I created his bridle rope from Ultrasuede and his camel blanket was designed and created to fit him exactly. Colourful, colour-fast embroidery threads and a couple of antique beads and he was good to go. Hope you like him.