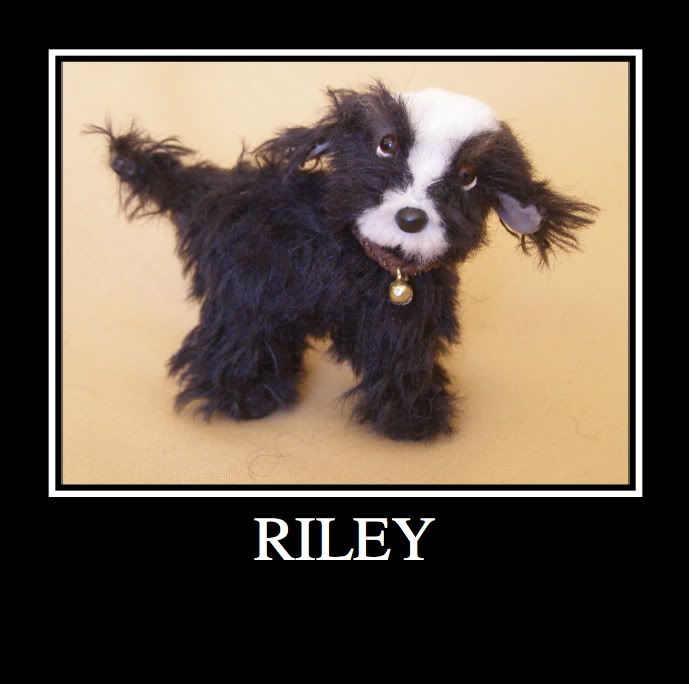 Meet Riley..... the newest addition to the 'Eddybare' family. I am not sure what breed he could possibly be, certainly not one recognised by any Kennel club. So a street dog he is ... a fine, hairy one!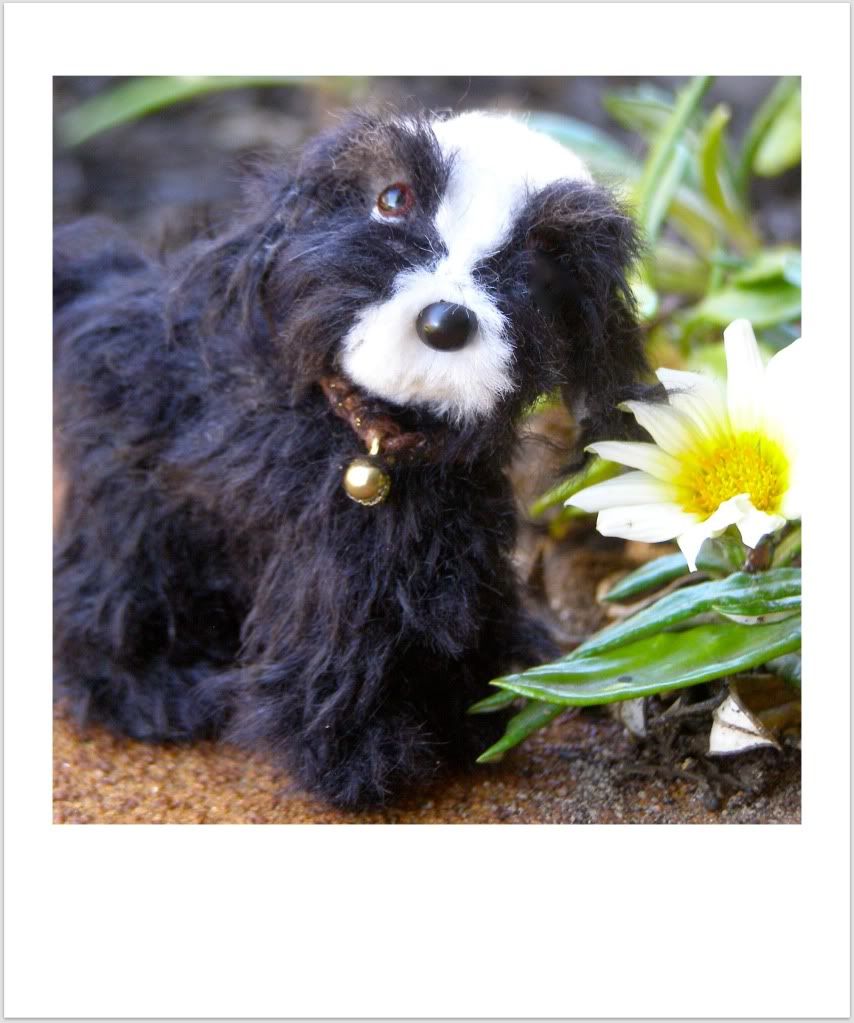 Riley shows his tiny size






Riley stands 7cms high. He is made from black Mohair and white Imported Schulte synthetic. His inner ears are grey Ultrasuede.
His tiny paw pads are fashioned from black leather.
inner ears of grey Ultrasuede



Warm, soulful, dark- brown eyes light up his mischievous face and his wet, black resin nose gives him a healthy appearance.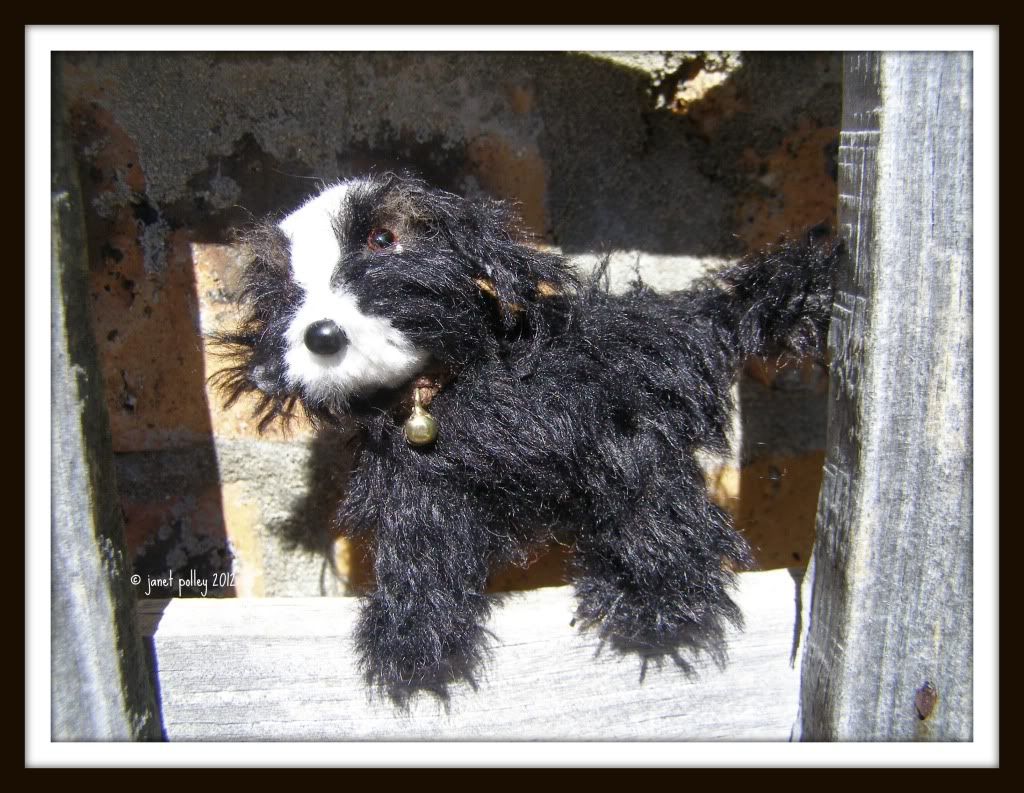 Internal wire armature gives Riley a good stance. He has unjointed limbs and a wobble head allowing it to rotate, swivel and be posed in most directions. His ears are long and floppy; and unwired, but can still be moved slightly to allow for posing.
Riley has a long, scraggly, waggly tail. One need only to glance at his tail to see what mood he's in. There is a light wire armature within so he can be posed with his tail up or down. A tiny Eddybare label is sewn in under his tail, so as not to be too noticeable, but at the same time proving he is an original!
Riley wears his brown leather collar with a little brass bell attached .
You may think Riley doesn't seem to have a mouth, but he does! It's hand embroidered and hidden under his scruffy fur.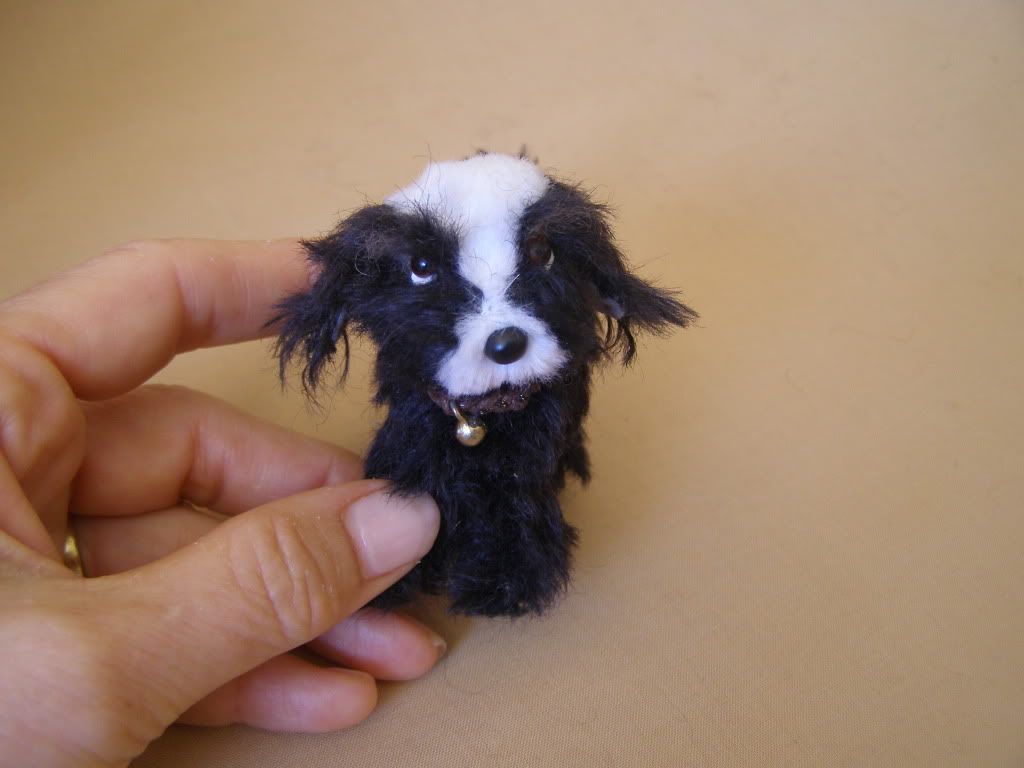 Riley is the only the second type of dog made by Eddybare. My Jack Russells can be seen in this past blog entry http://eddybare.blogspot.com/search/label/jack%20russell%20terrier.
Hope you like him. Any comments or orders are welcome as usual.