Humph, the camel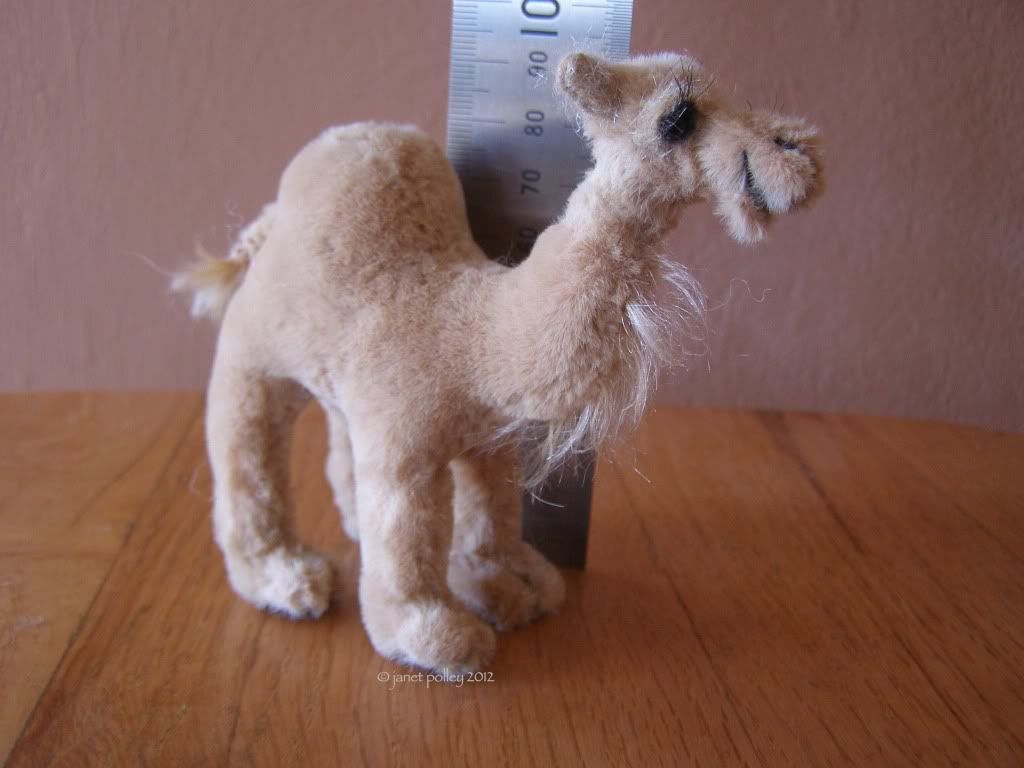 Been a while..... but here is my second camel. I have called him Humph as I thought that was a mighty-fine camel name!
Humph stands 9,5 cms high. He is made from a soft, tan, longpile cashmere with sparse longpile chosen for his ears. His scruffy neck and tail have long strands of mohair and alpaca rooted into the coat.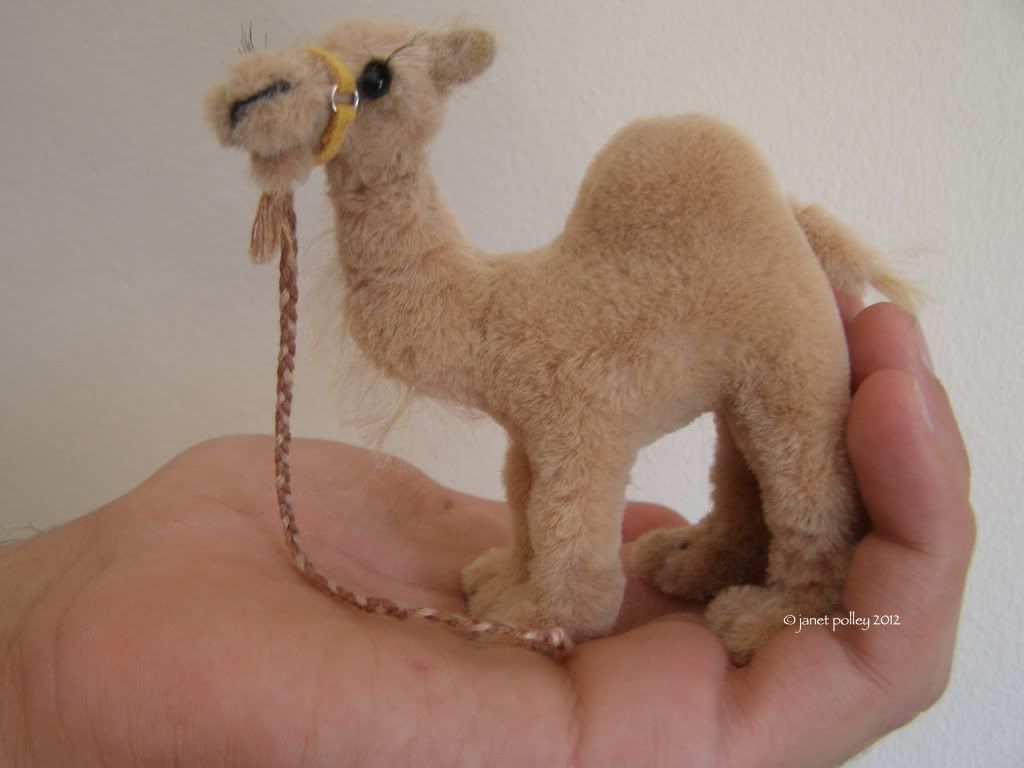 Humph has large German glass eyes which are fringed with sooty eyelashes. His face has been extensively needle-sculpted to create his unique facial features and give him a slightly regal bearing. His long floppy lower lip gives me a smiley, happy expression.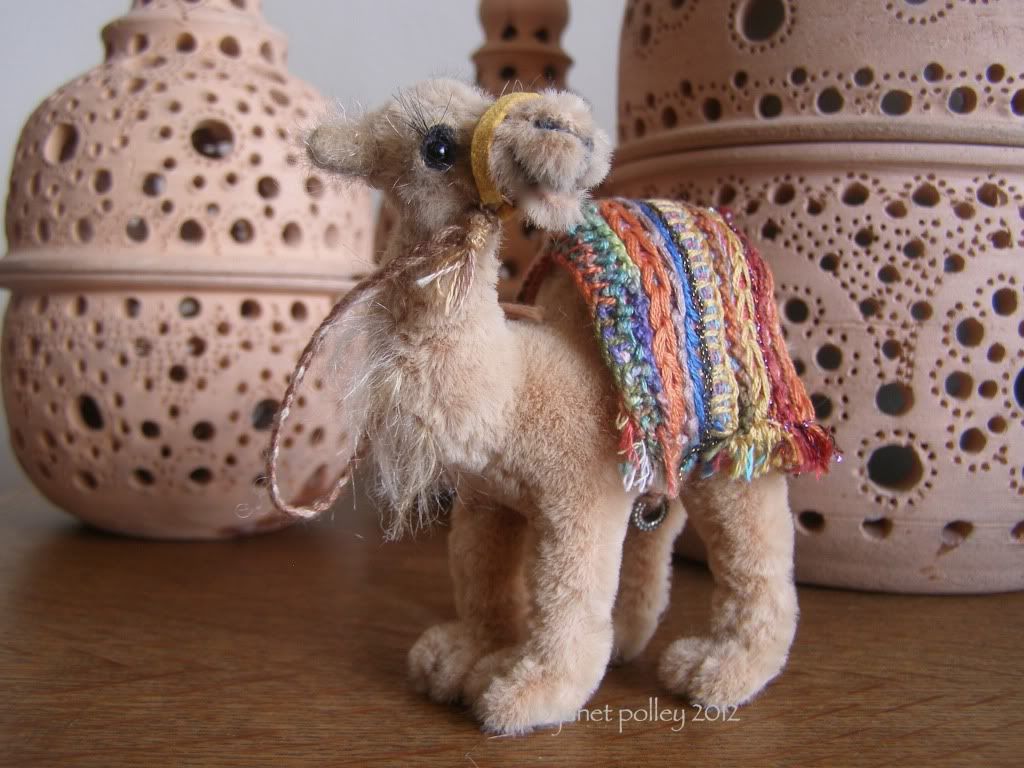 An internal, wire armature helps Humph to stand firmly; allows him limited movement and aids in posing. His head swivels from side to side thanks to a cotter-pin joint. He has been stuffed firmly with polyfibre from his head to his hump to his cute, camel toes.
His camel blanket has been embroidered in colour-fast DMC threads with cottons, perlé thread, silks and metallic thread; and adorned with beads and tassels. His bridle is mustard-coloured ultraseude and the reins are plaited DMC.
This camel is destined to travel across the seas to a special person in the UK.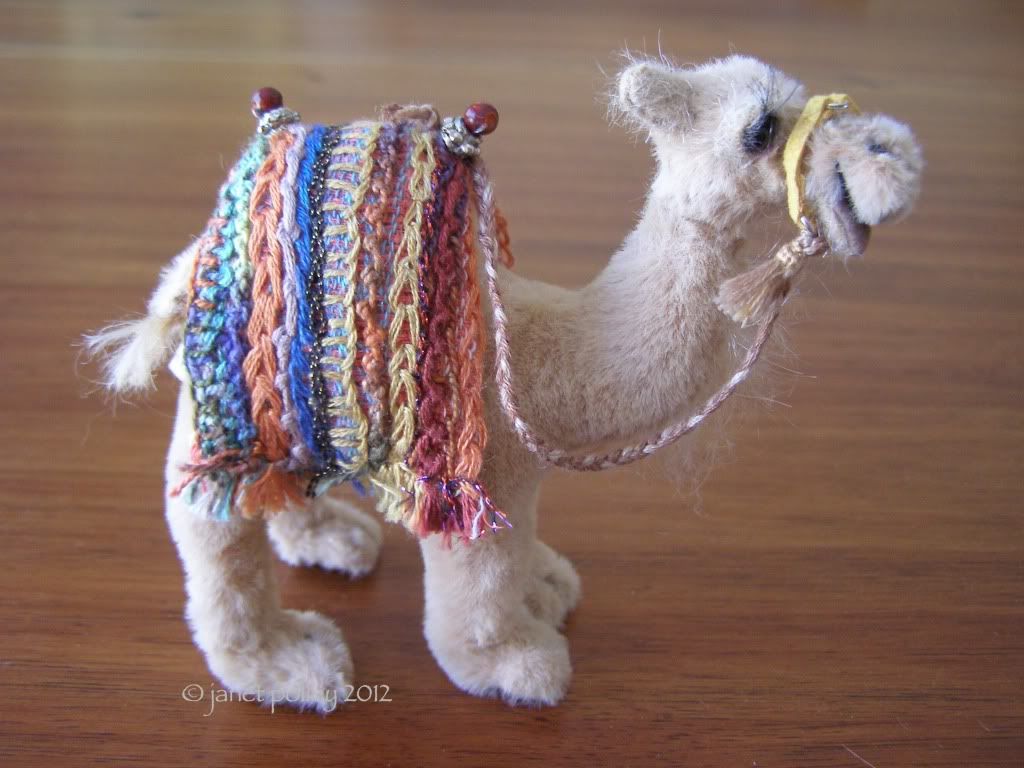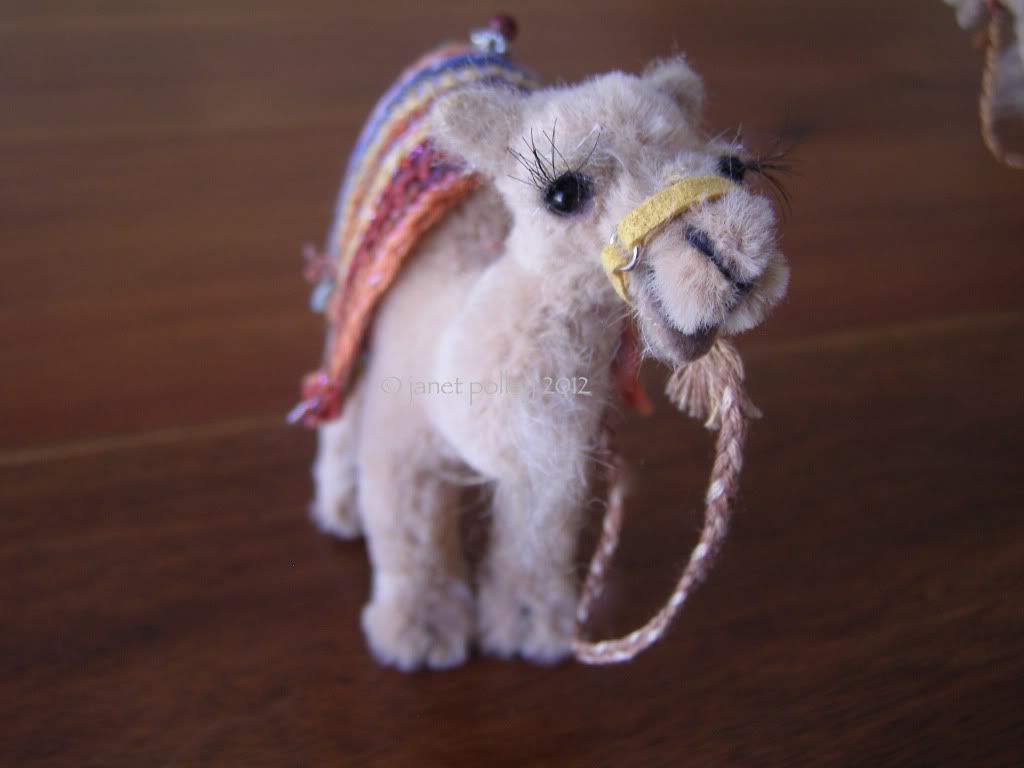 Please email me if you'd like to order a camel.