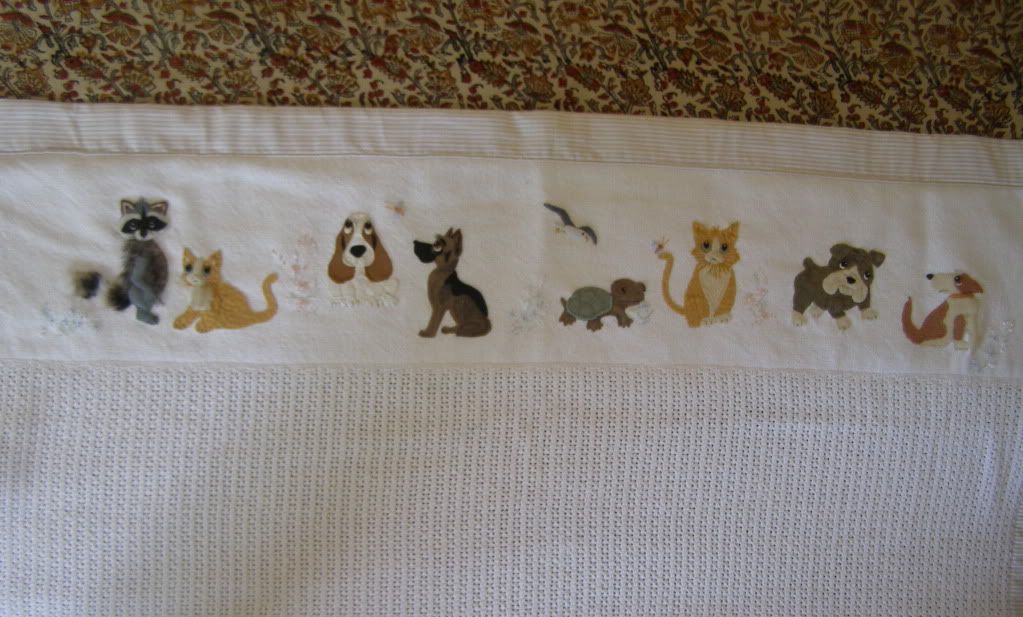 I have made a few baby blankets in my time, mostly knitted, but lately I prefer to take the easy option.......well not that easy actually! I buy a good quality 100% cotton white blanket, and then appliqué different pictures on to the top border.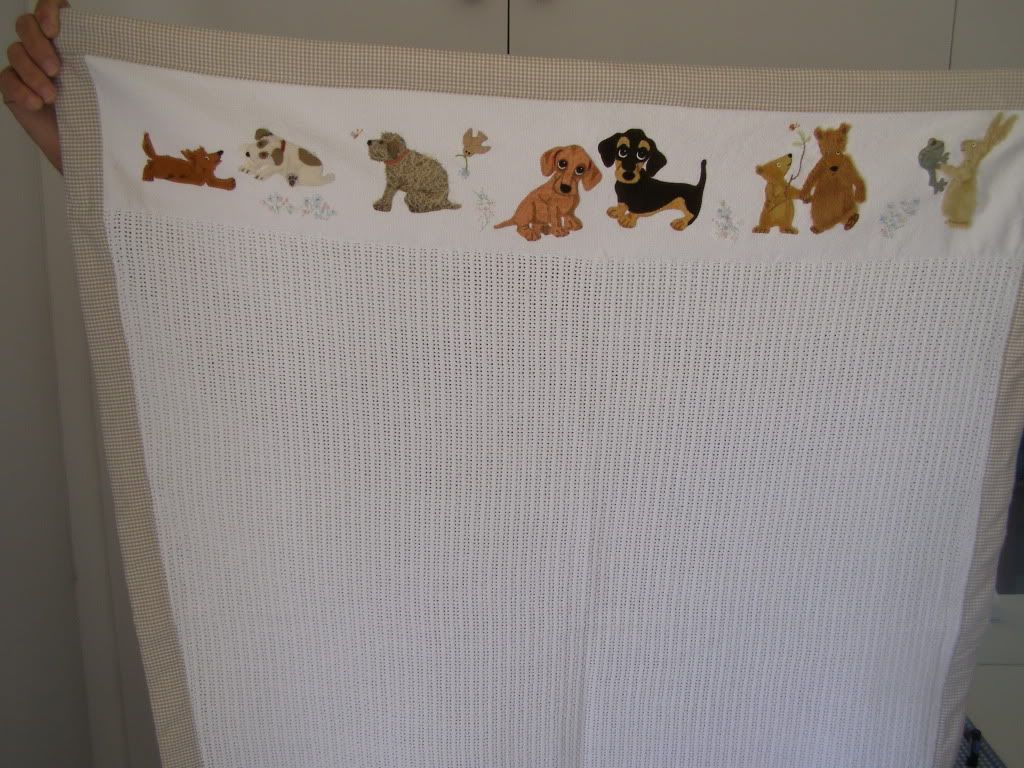 The procedure is fairly simple but very time consuming. First one must cut out all the animal shapes chosen. These are then appliquéd into position. It is important to use fabrics that will stand the test of time and endless washing! I tend to favour the neutral colours and love the feel of the suedes and soft leathers; as well as other teddy bear velvets and mohairs. But anything could be used.
here are two cot blankets I made for my other grandsons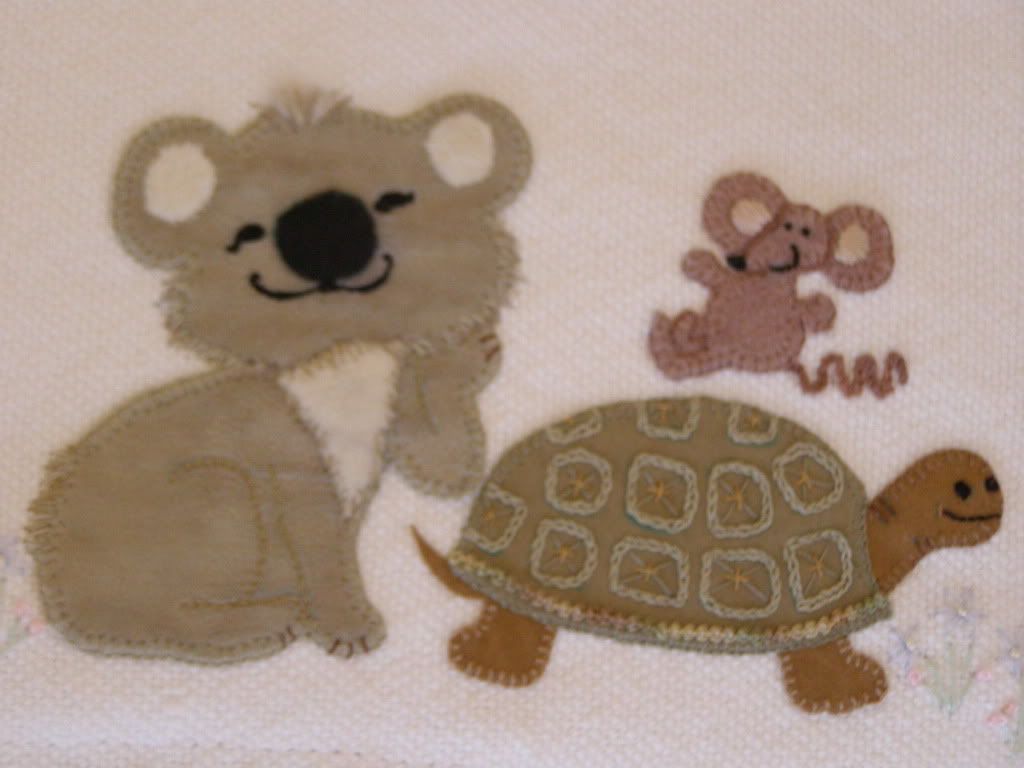 When I am happy with the layout of the animals I blanket stitch them into position.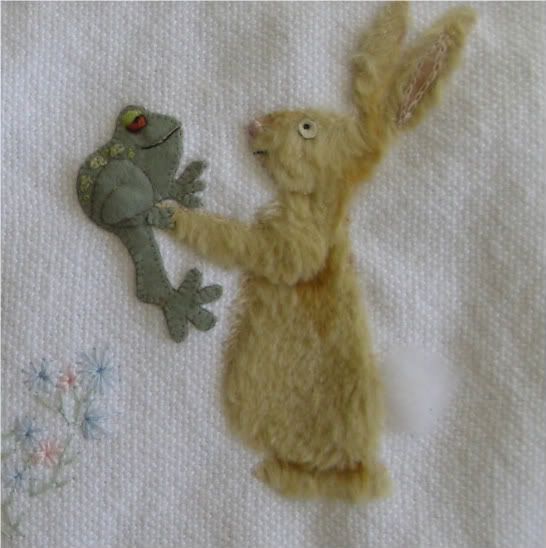 Next their facial features and markings are then embroidered on, using colour-fast DMC threads.
I used to be nervous about embroidering eyes so my earlier blankets all had sleepy animals!
It can be fun trying different embroidery stitches. On the bottom edge of the tortoise shell I experimented with Palestrina stitch for the first time and it worked well . I have a collection of Embroidery stitch books and find lots of inspiration within. They have easy to follow diagrams and if you can thread a needle then you are good to go!
I used knots to
form the cheetah's spots. For the lion's mane I used "Lana" thread. Interesting thread which
gives the design a unique 'furry feel'. All you need to is gently brush over the embroidered area (long and short stitch) with a small brush or piece of Velcro.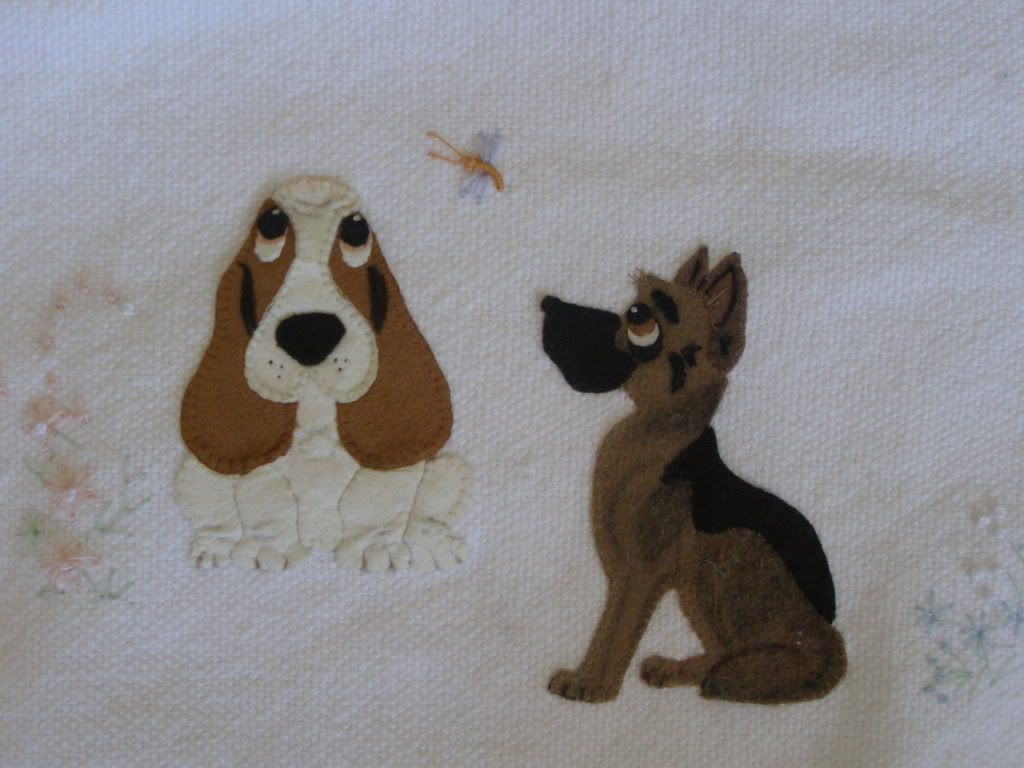 I have used some techniques here that I have learnt in my time making soft sculptures, most especially needle-sculpting - which can create folds (as in beagle above) and wrinkle
s (as in the bull dog below)
When I am satisfied with the designs I then fill the gaps between with tiny floral embroidery in pastel shades of pinks, blues, lilacs, greens and lemon. All baby shades.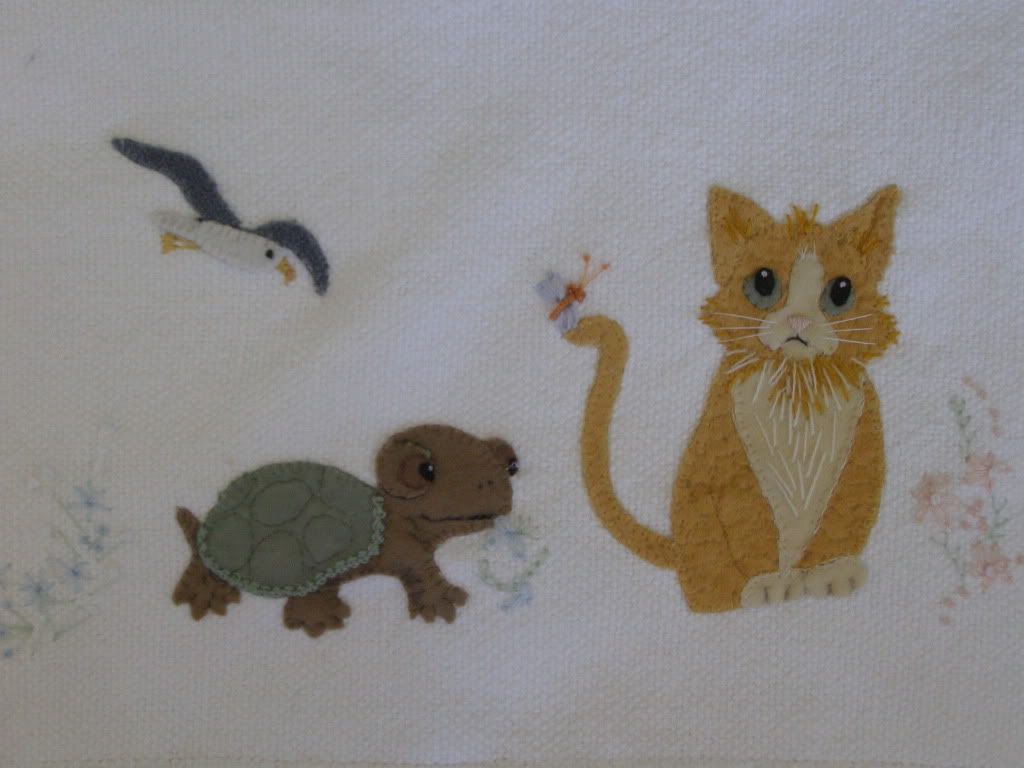 Then comes the nasty part of the whole exercise. This is the only part I loathe doing. I have to unpick the edging of the blanket before cutting out and making a new border to end the blanket off beautifully. One needs to do this as all the endings on the reverse side need to be hidden. Its not a difficult process - I guess I am just not comfortable at a sewing machine.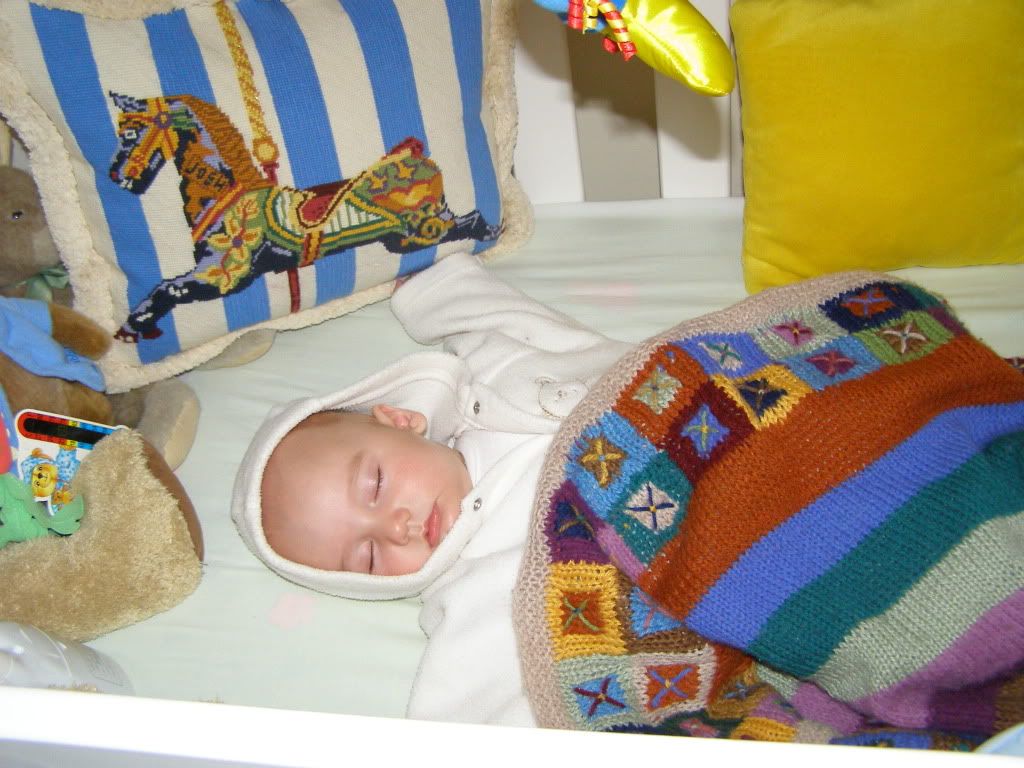 When our first grandson was born I hadn't yet made an appliquéd blanket, so Josh's gift was a hand-knitted blanket and an Erhmann designed tapesty cushion

.
Hope this blog inspires some of you to try something similar. Although time consuming they are well worth the effort.....after all, they are intended as a welcome gift for a new family member, and one they can cherish for some years.
If you have any queries or orders please email me .