Wally is a dusky-pink and white rabbit. He has made an earlier appearance than expected, as I intended making him just in time for Easter.
Wally stands 3 inches tall to the top of his head, and a whopping 4 inches to the tips of his ears. His ears have internal wiring so he can twitch them in most directions.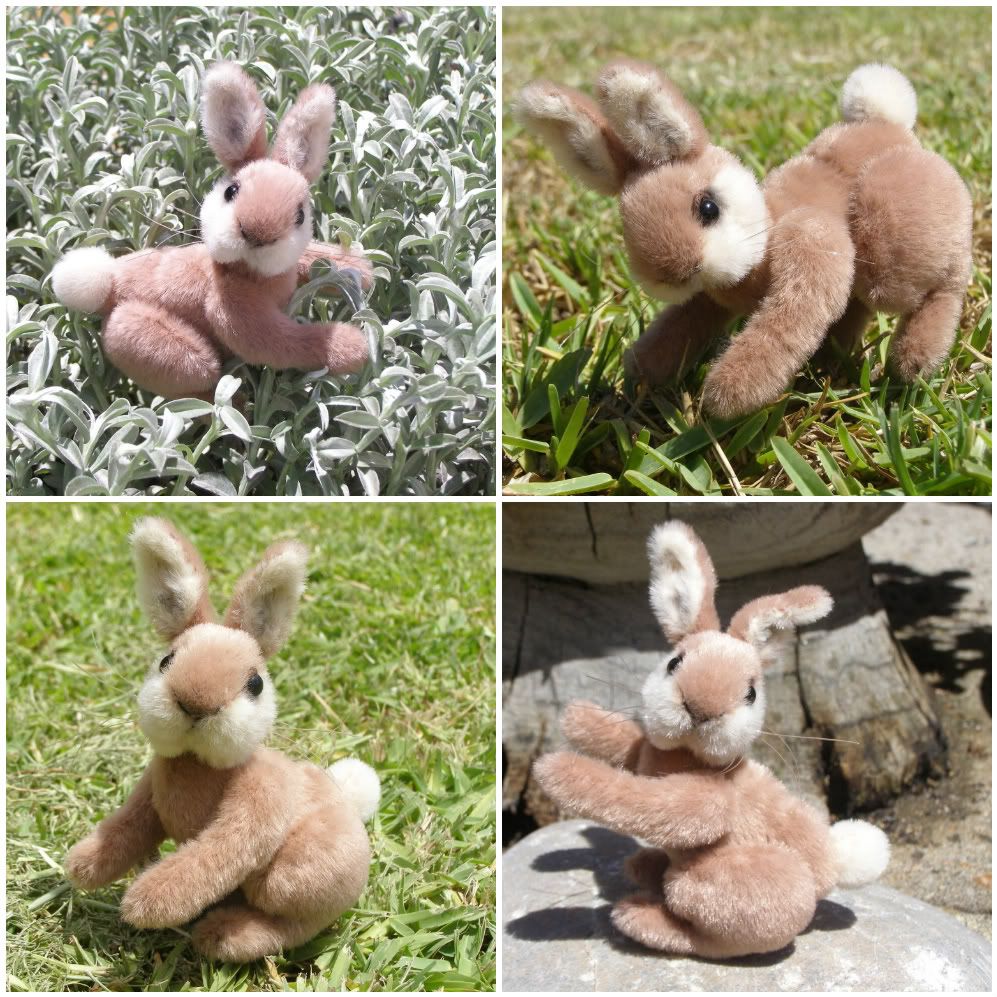 Wally is an extremely active bunny and loves hopping around exploring every nook and cranny in the garden. He has robust hind legs with embroidered toes.
Wally has large black eyes made from German glass and his eyelids are fashioned from brown leather cord. His face has been extensively needle and scissor sculpted to create his fat pouchy little cheeks.

Wally is cotter-pin and string-jointed allowing movement for poseability. He is filled with polyfibre and has internal wiring in his forelimbs
Some hand shading, twitchy whiskers and a fluffy white tail finish off this little creation.