Please meet Izak my camel creation. I named him after I camel I know!
Designing Izak was quite a challenge for me. I stumbled at every turn and did and re-did almost everything. He just didn't look the way I wanted. Each day I handstitched with enthusiasm only to unpick my efforts each night. Finally I'm happy. Hope you like him.
Choosing the fabric for Izak was easy - I went for a soft camel coloured cashmere, with additions of sparse longpile velvet for his ears, and alpaca and mohair for his hairy neck. The leathery soles of his feet were fashioned from a heavy tan ultrasuede.
Camels have the
reputation of being bad-tempered and obstinate creatures that spit and kick. I have been told that in reality they tend to be good natured, pleasant and intelligent.
I chose to exaggerate the features I find endearing on camels - giving Izak big knobbly knees, a long lower lip , furry ears and long curly lashes. I needle-sculpted and scissor-sculpted his face extensively to achieve the profile I was looking for.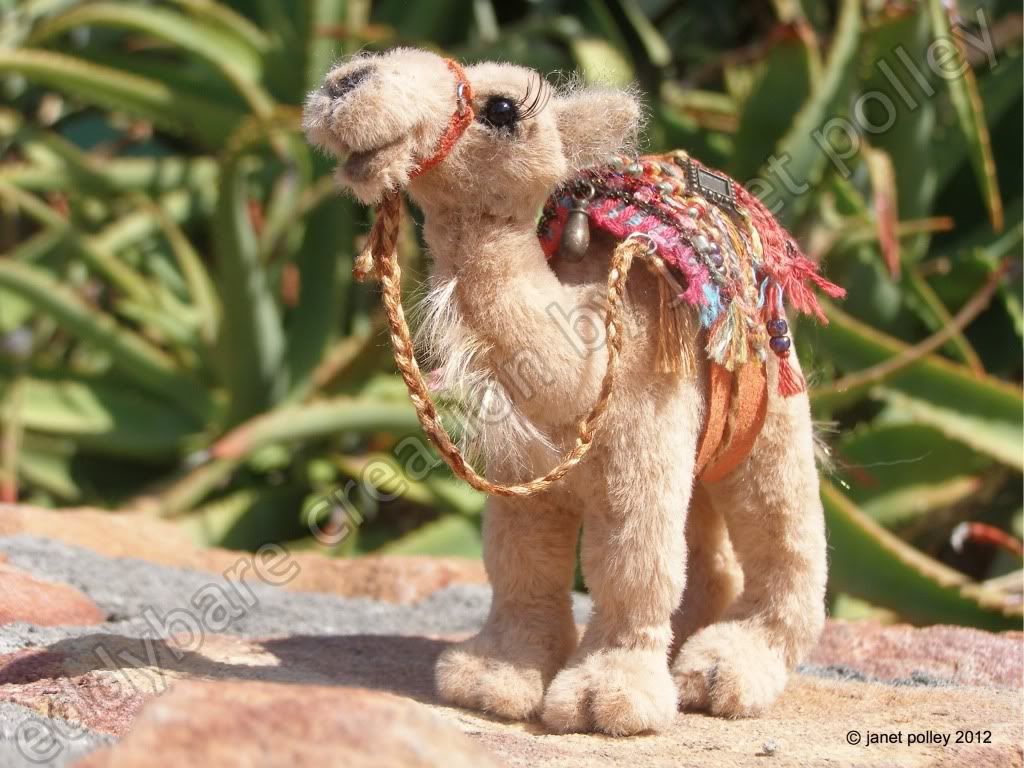 His camel blanket has been embroidered in colour-fast DMC threads with cottons, perlé thread, silks and metallic thread; and adorned with beads and tassels. His bridle is rust coloured ultraseude and the reins are plaited DMC.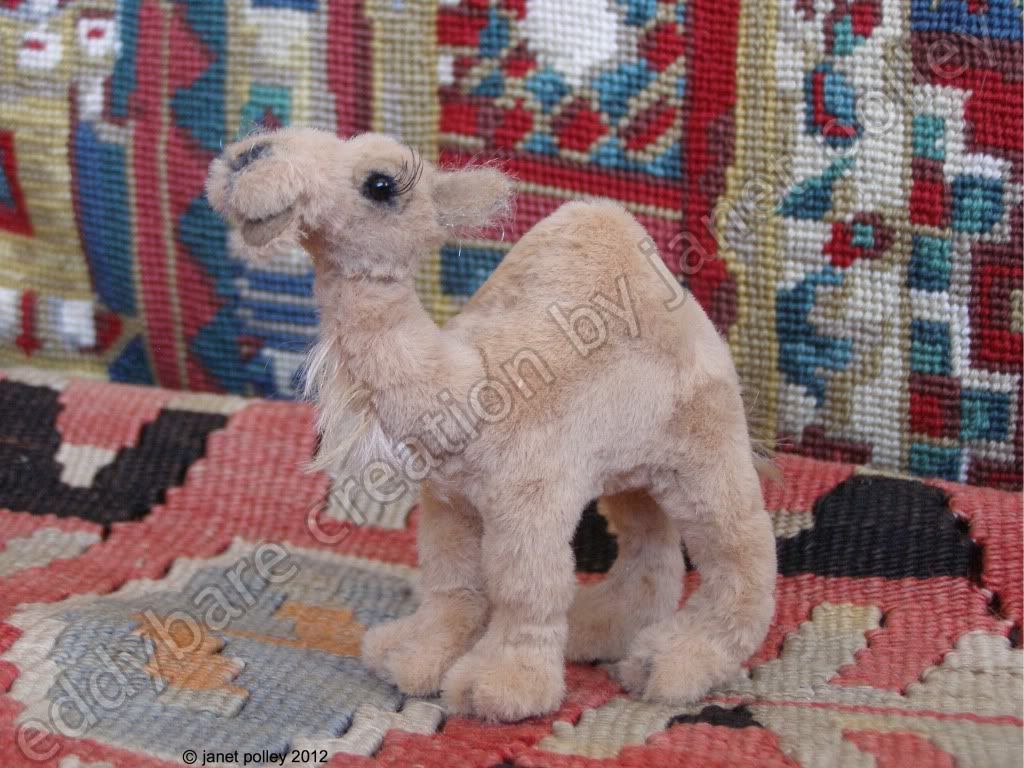 Camels have weird lips and Izak is no exception. His lower lip is long and
very expressive and has been wired for poseability. I have hand embroidered his nose.
Izak is a one-humped camel measuring 8,5 cms tall and 11cm wide from lip to tail. He has a jointed head which swivels and moves. His unjointed body has an internal wire skeleton allowing for limited movements and poses.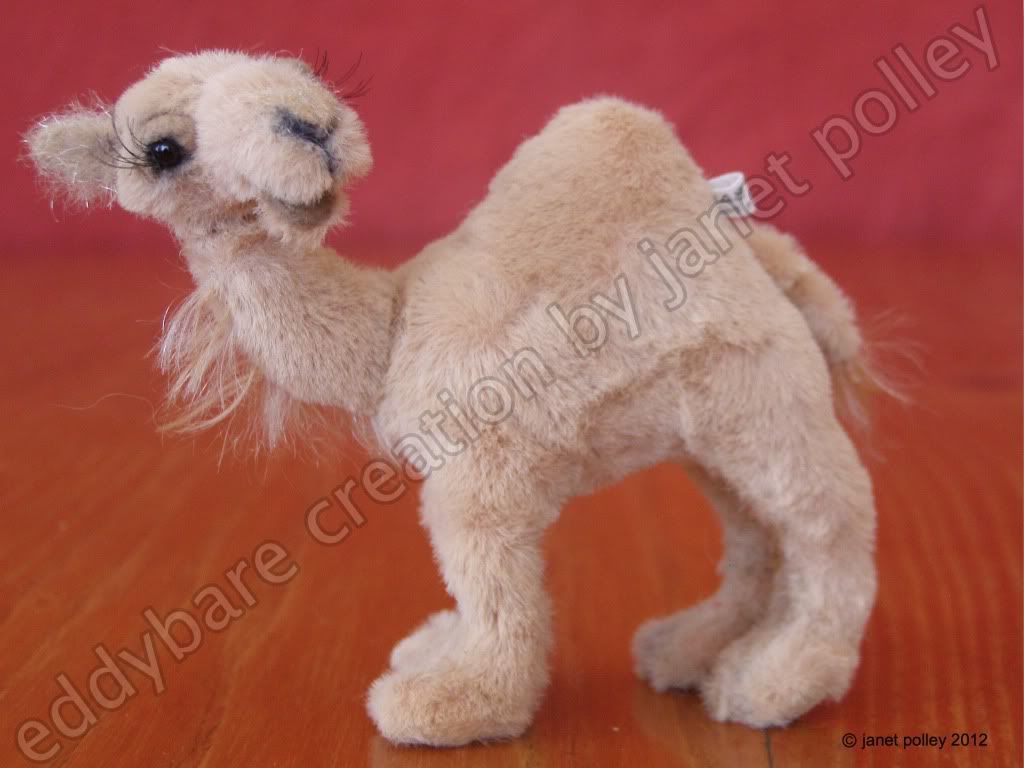 Camels are unique beasts. Here are a couple of things you may or may not know about them
the name camel is derived from the Arabic ğml meaning 'beauty'

their hump stores fat and not water!

they are the only mammal to have oval shaped red blood cells

when they walk or run they move both feet on one side of their body and then both feet on the other. This gait suggests the rolling motion of a boat, and hence their nickname 'ship of the desert'.
If anyone would like to purchase Izak please email me to discuss. Thanks.