Marmalade is my newest creation. He is made from ginger vintage velvet with a lovely longpile. He has white velvet trim on his paws, muzzle and chest. His ears are a combination of velvet and suede. I have handshaded his fur to give it more depth.
He has unjointed limbs and measures just over 8cms high in his seated position. He is very firmly stuffed with polyfibre filling.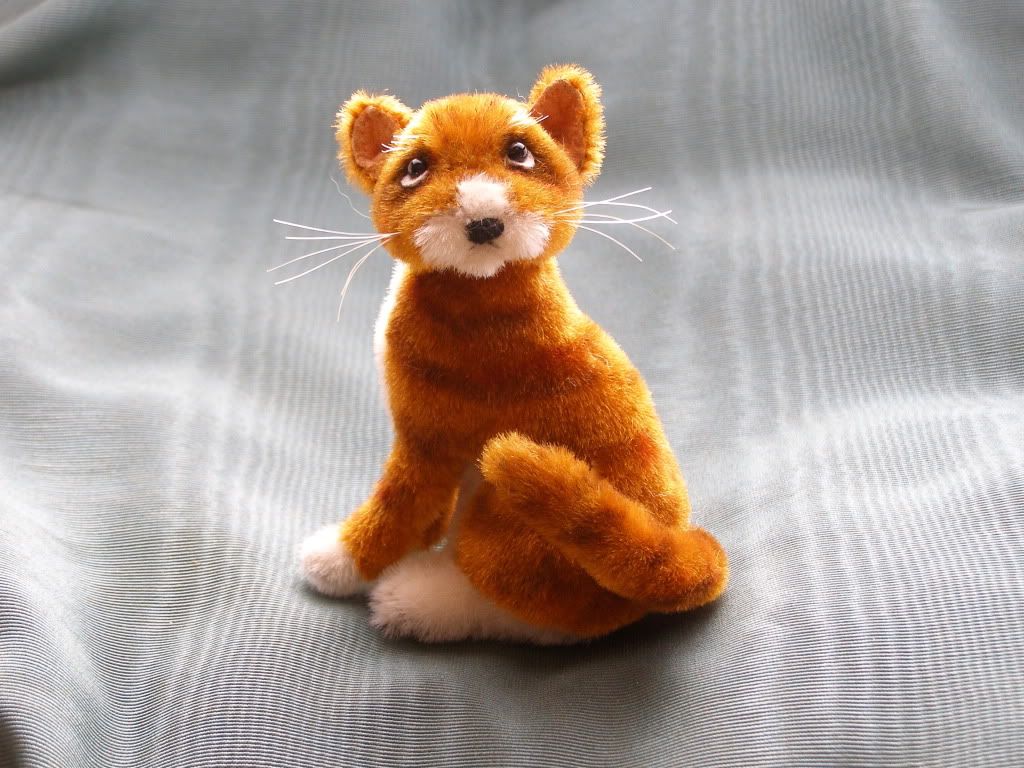 Marmalade has a cotter-pin joint in his head which enables him to rotate his head from side to side. HIs long tail has been wired to allow for posing in different positions.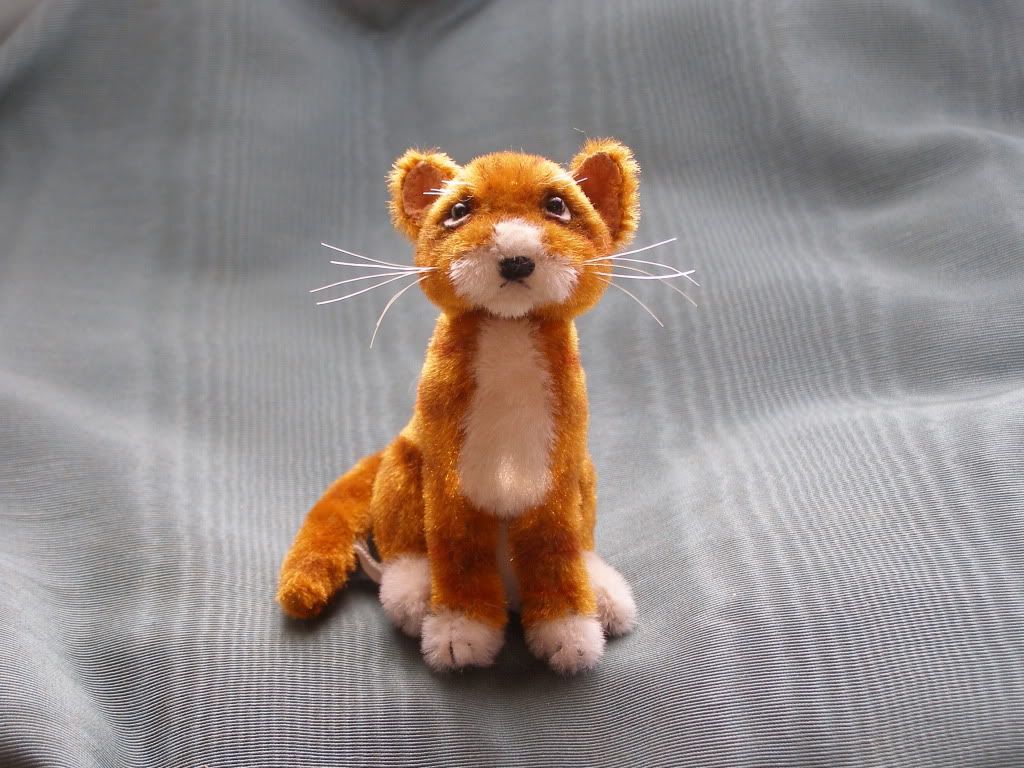 His facial details have been achieved by first needle-sculpting his face to the shape I wanted, then extensive scissor sculpting. His nose and mouth are hand embroidered. White horsehair has been used for his whiskers.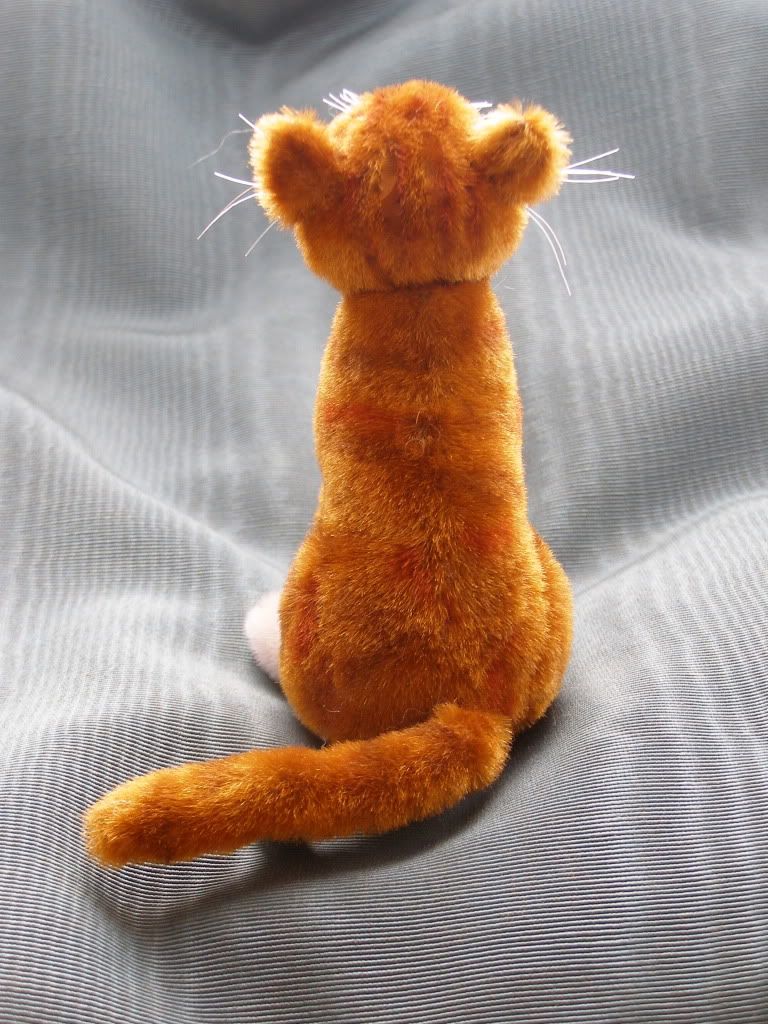 An Eddybare tag has been sewn into his tail.