I would love to introduce you to Grizz and Guppy - my latest little bears.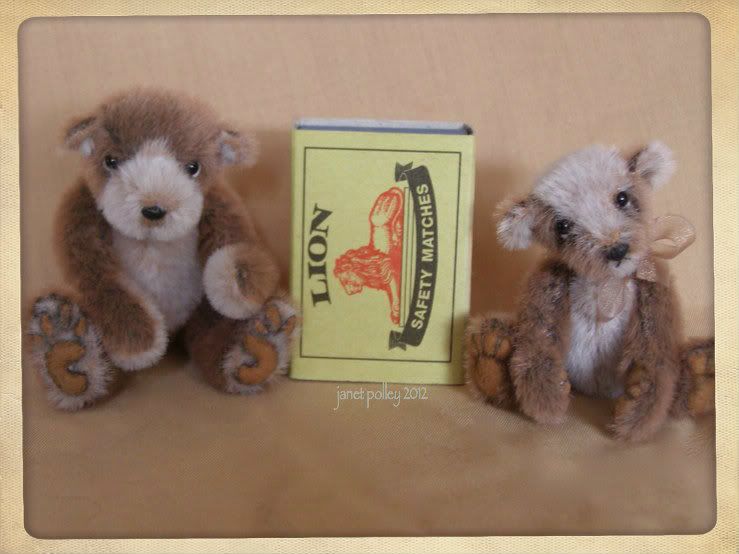 Standing 9cms tall Grizz is a daddy bear. He has a sturdy body and stands well on two or four legs. Guppy is a cub and is 7cms tall when upright.
Seated they are 6.5 cms and 5.5 cms tall respectively.
You can be sure that if there's tea and cake being served the bears will not be far away. In fact they will be right under your nose hiding in a teacup!
Both bears have been made from Sassy Longpile velvet in two colours. A rich brown and a creamy light tan.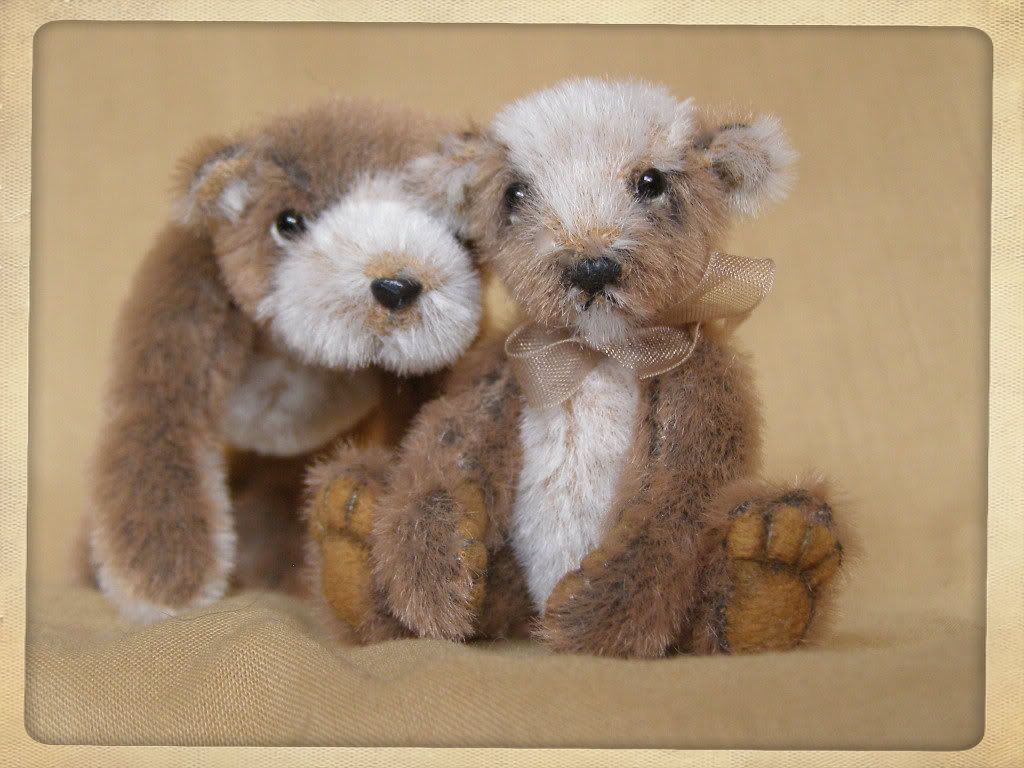 Their eyes are German glass . Grizz has a shiny black resin nose whilst Guppy's nose has been hand embroidered. Their faces have been extensively needle sculpted to enhance their features.
Grizz has different paw pads. I have given him trapunto embroidered foot detail using tan ultrasuede. Guppy has pulled toes that have been hand embroidered. Both bears have hand shading on their paws.
Sometimes Guppy will sleep in my pocket when she's tired
Both bears have wobble-jointed heads which I prefer, as they can be posed in various positions. They have been firmly stuffed with polyfibre.
Little Guppy loves her dad and often gives him big bear hugs