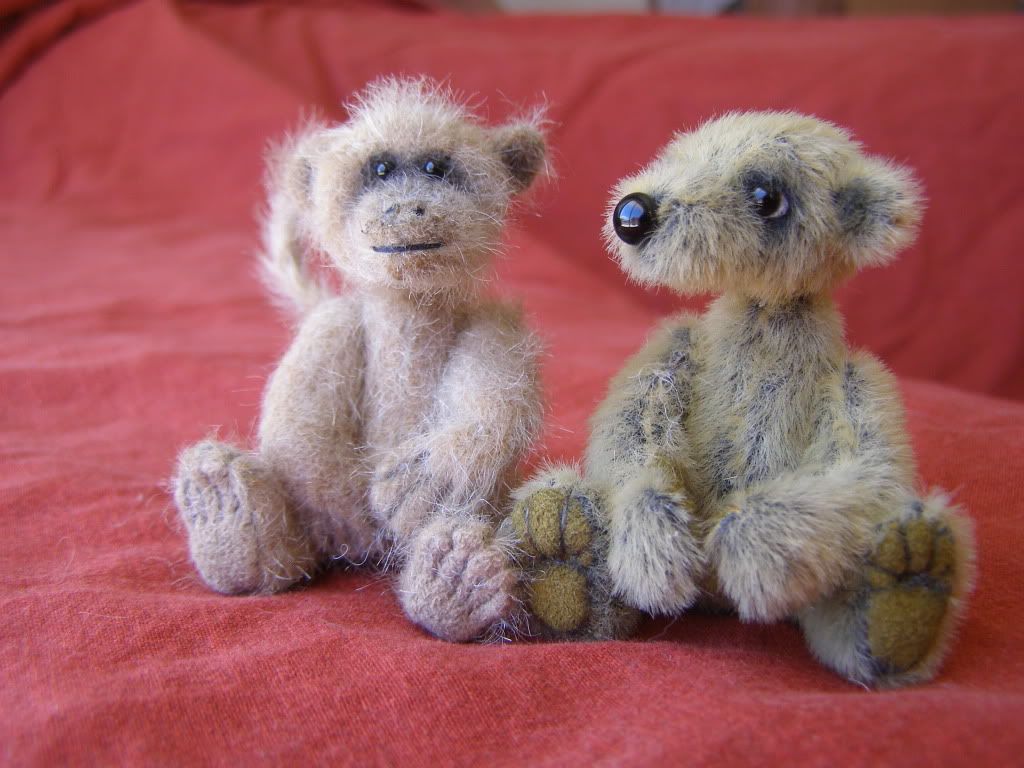 Baboons are social creatures , highly intelligent , endearing and entertaining to watch......in their natural habitat , that is!
The cheeky primates have learned how to open car doors and jump through windows in pursuit of tasty sandwiches and snacks.

The fig tree in my garden was a treat they could hardly resist and I have had many 'babby' visits over the years. I had no problem with this as our family rule was always to pick the fruit on the bottom half of the tree and leave the remaining fruit for the flocks of Cape White Eyes, Bulbuls and of course, the baboons. Below is a picture of the last baboon that visited us, sitting on our porch admiring the sea view and contemplating life!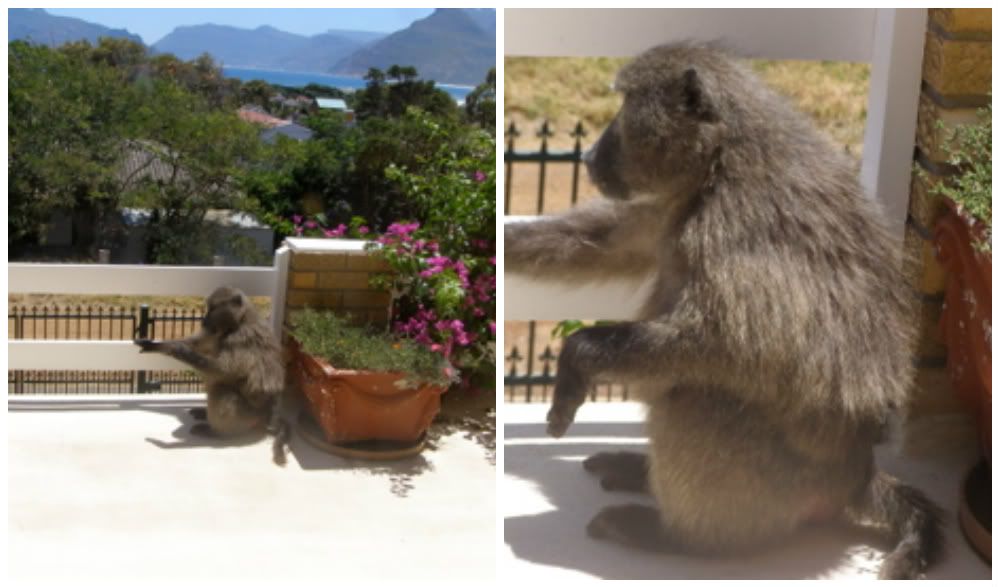 Here is my tiny soft sculpture of the Chacma baboon. I tried to cuten him up, but baboons just aren't that cute really!!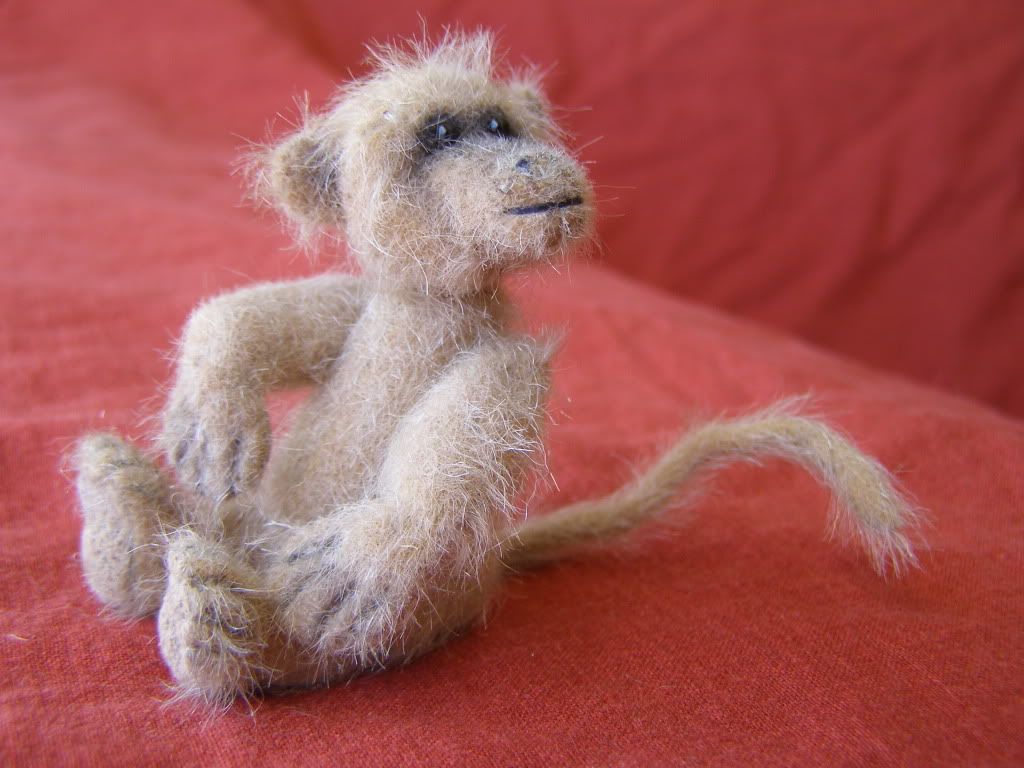 Babby is small, and stands at 7cm tall. His fur is sparse longpile velvet, handshaded in places.
He has 10 fingers and toes which have been needlescupted from ultrasuede in a matching tone.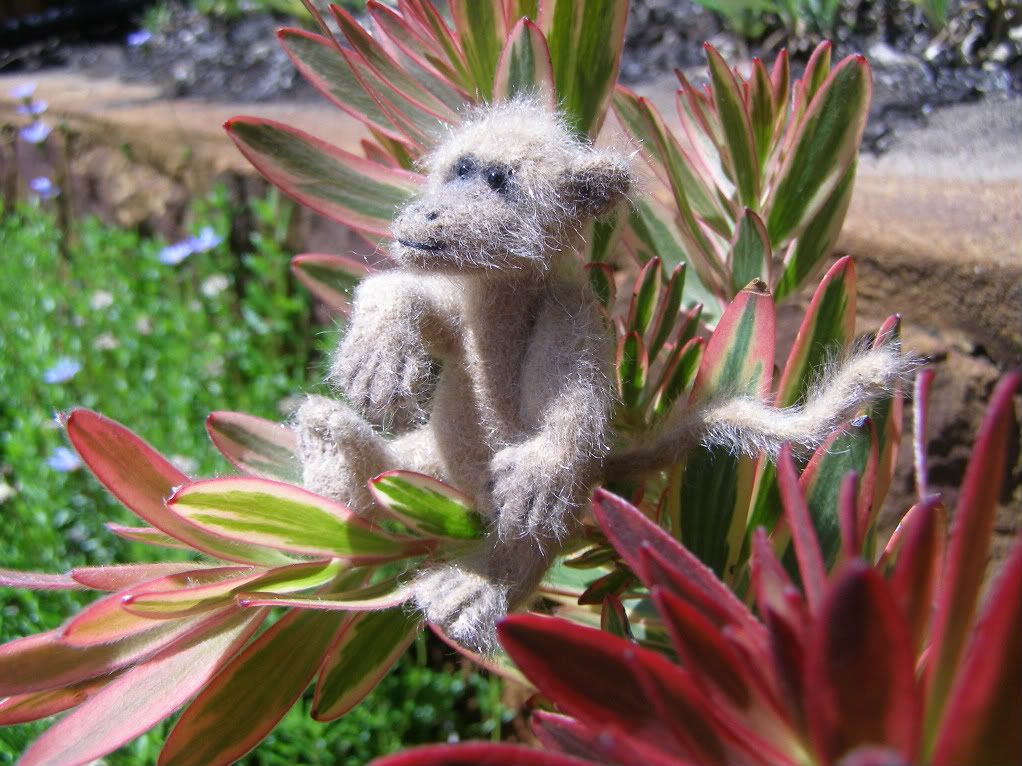 Babby has a long tail which has internal wire armature for posing. He loves swinging from branch to branch and hanging upside down
.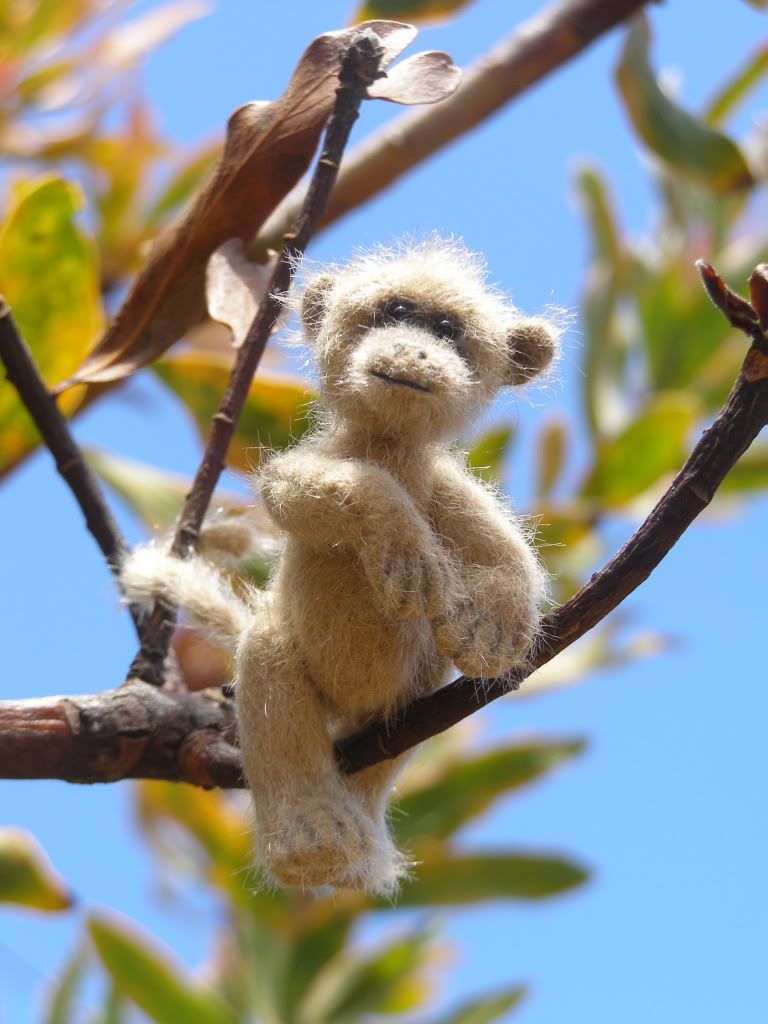 Babby is 5 ways jointed and can move his limbs and swivel his head. He has onyx eyes.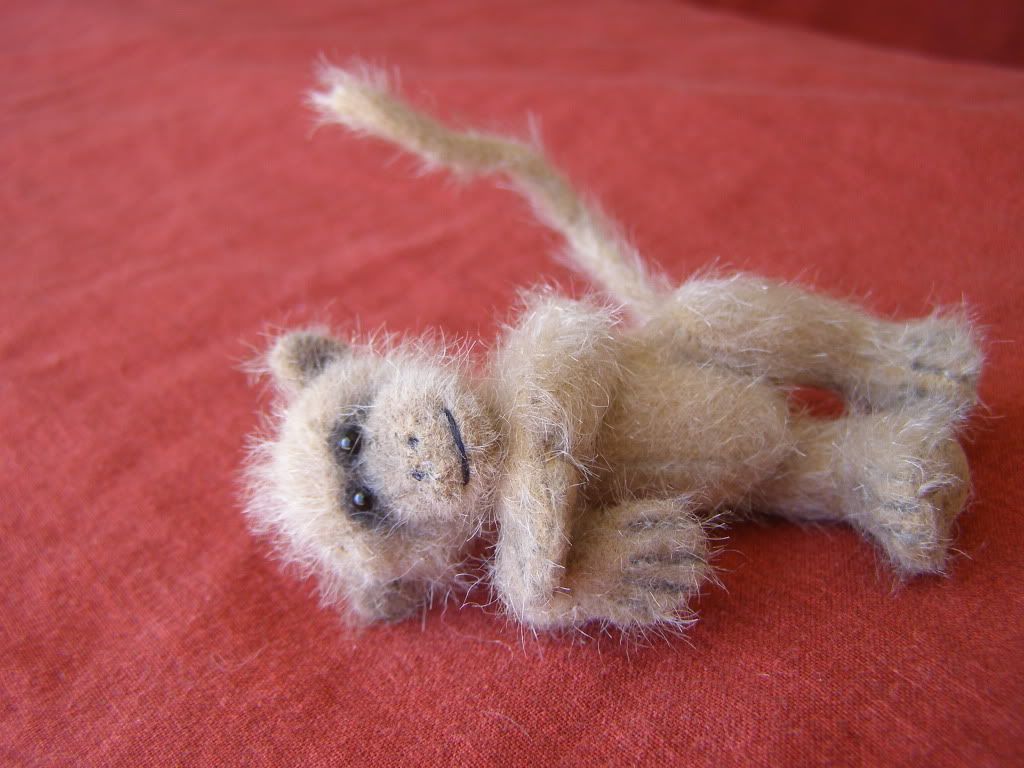 Babby and Reva are great pals. Reva is a little bear also 7cms in height and 5 ways jointed. She has lovely pulled toes and German glass eyes.