I love all animals and especially wild ones. I am fortunate to have lived in Botswana and South Africa and had numerous opportunities to visit the vast, beautiful natural game parks that surround us here. One can never tire of life on safari, sleeping in tents under the stars, sitting around bush fires whilst listening to the night sounds. I can honestly say that these holidays fill my heart with joy and serenity; and the moment I'm home I long to be back there.
Raccoons are not animals I know. They aren't found in this country and I've never seen a live one. I have read that they can be intruders, rascals, thieves and pests.......destructive and cunning. I forget about all that and just think how cute and adorable they are.
Baby raccoons like Zorro are referred to as kits or cubs. This little kit stands 3 inches tall and is 2,5 inches when seated.
Zorro and Lily bonding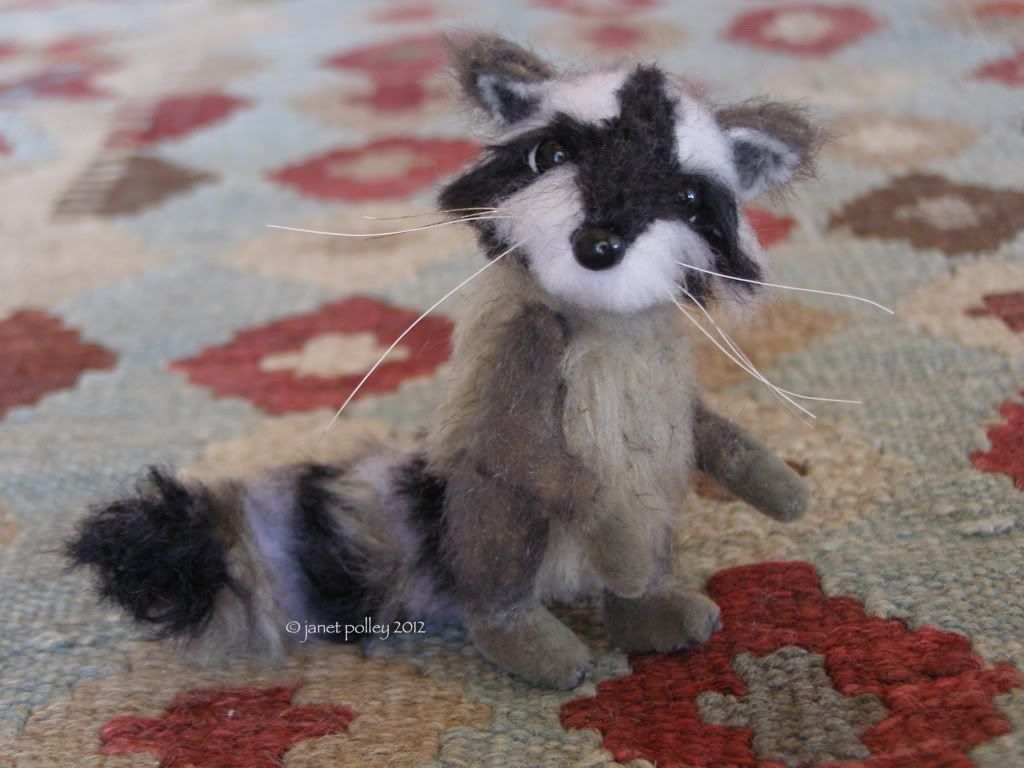 Fifty-one pattern pieces were needed to create Zorro, and not thirty-nine as I mentioned in the last blog entry. I had forgotten about his beautiful bushy tail. Raccoons need their tails for balance and so does Zorro. His tail is thick and majestic and helps him pose and stand firmly. Bands of white, black and grey have been hand-shaded to give a more realistic effect.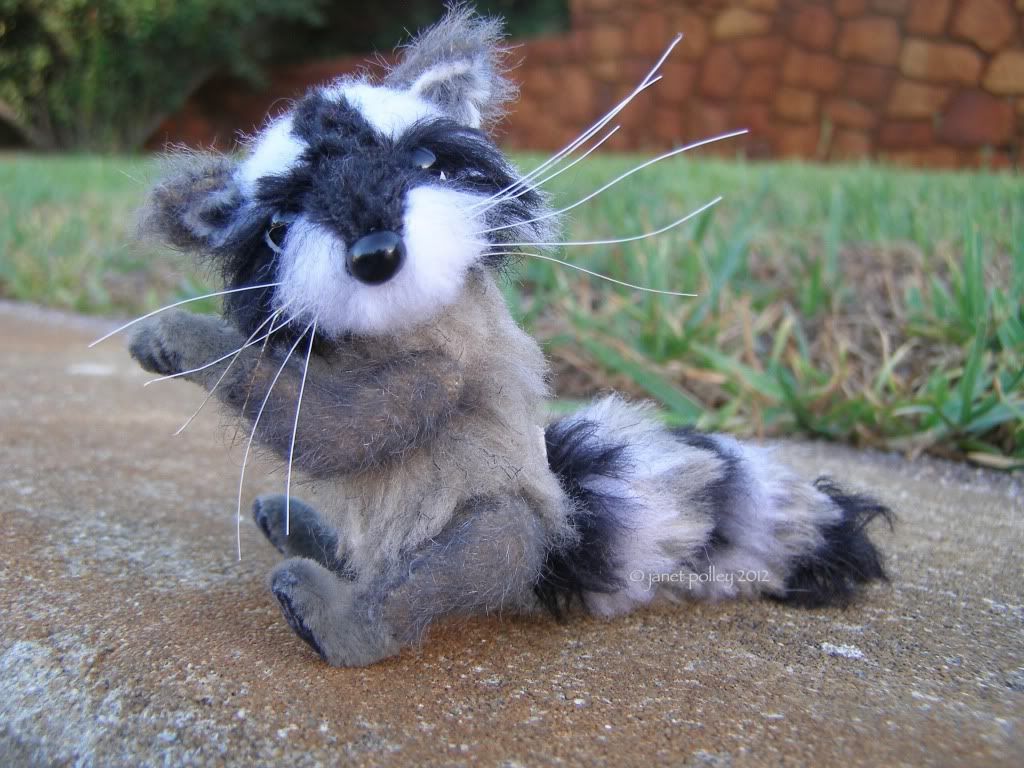 Bright black German glass eyes and a shiny resin nose give him a cute baby face, and his white horse-hair whiskers enhance his soft fuzzy muzzle.
Zorro, Pippa and Lily enjoying the sunset








Washing himself with his paws.


Zorro is filled with polyfibre and some steel shot as well for weight. Alpaca, mohair, faux fur, as well as longpile, medium pile and sparse velvet have been used in his creation.
Zorro is a bit lost in my teacup but fits comfortably into my old Susie Cooper expresso cup
.
Zorro is the first of my raccoons. He will be part of a limited edition of 20. Hope you like him. Thank you for stopping by to visit us!