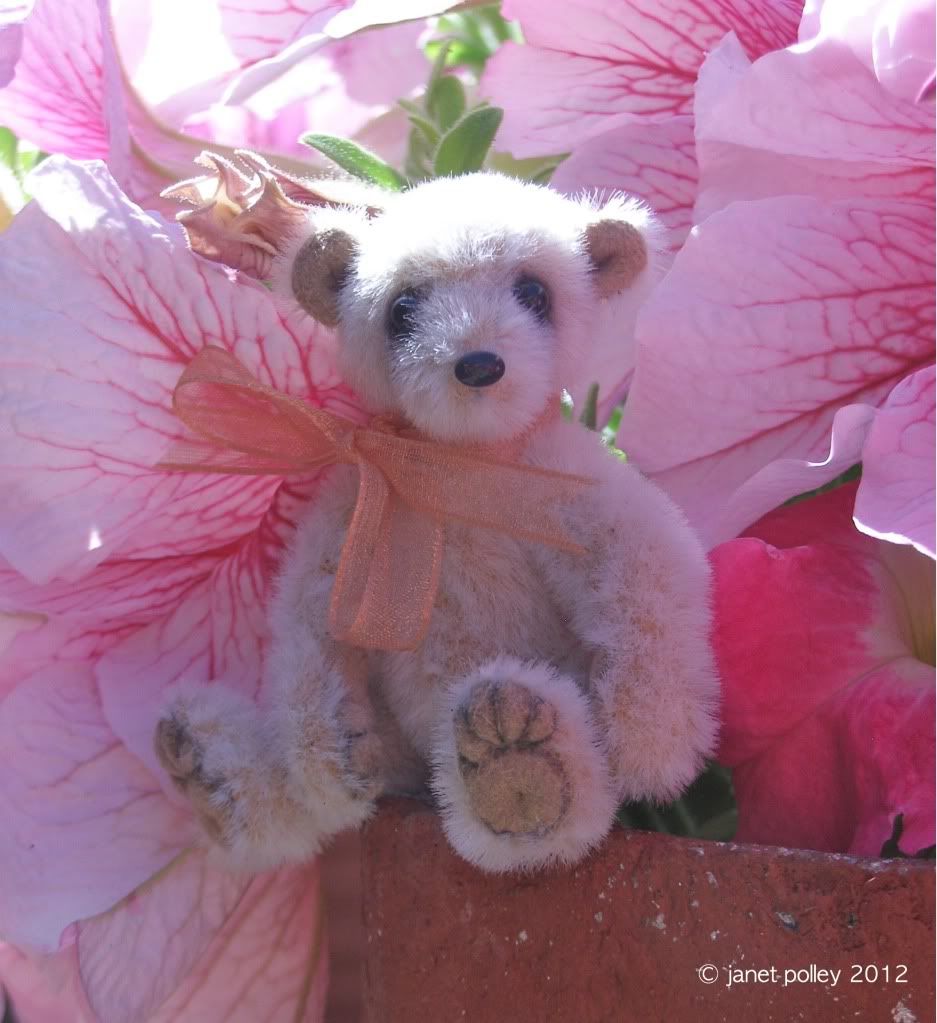 Nounou is an abbreviation of the French word 'nounours' meaning teddy bear. She is my first creation of the new year.
Each new year I think about what I'd like to achieve creatively and I set myself goals on how to accomplish this. Last year , at this time, I told myself I would steer slightly away from making only bears and enlarge my menagerie. Although I still have far to go I do feel I have achieved what I set out to do.
During 2011 my Eddybare range of animals has increased to include cats, rats and mice, ducks and dogs (basset hound and jack russell), kangaroo, goat and fox. This year I hope to continue adding various animals and birds to my range. I will continue to make bears as well.





she loves waving to her admirers!











Nounou is a tiny bear . She is 7cms tall and only 5cms when seated. Her fur is frosted longpile velvet - creamy coloured with a light gold backing.
she loves to pose for the lens



Nounou is fully disk and string jointed allow her to pose in various positions. Her black nose is resin, and her eyes German glass. Tan coloured ultrasuede has been used for her inner ears and paw pads.
Sitting next to Lily on my bed



I wanted to post the next picture so one can see just how small she is. Nounou is quite lost on my double bed, and would prefer to be in my pocket I'm sure. I also thought it a wonderful opportunity to show off my new crocheted blanket......an amazing handmade gift from my talented mum.
Nounou is feeling sleepy after modelling for so long and bids you all a 'bonsoir'